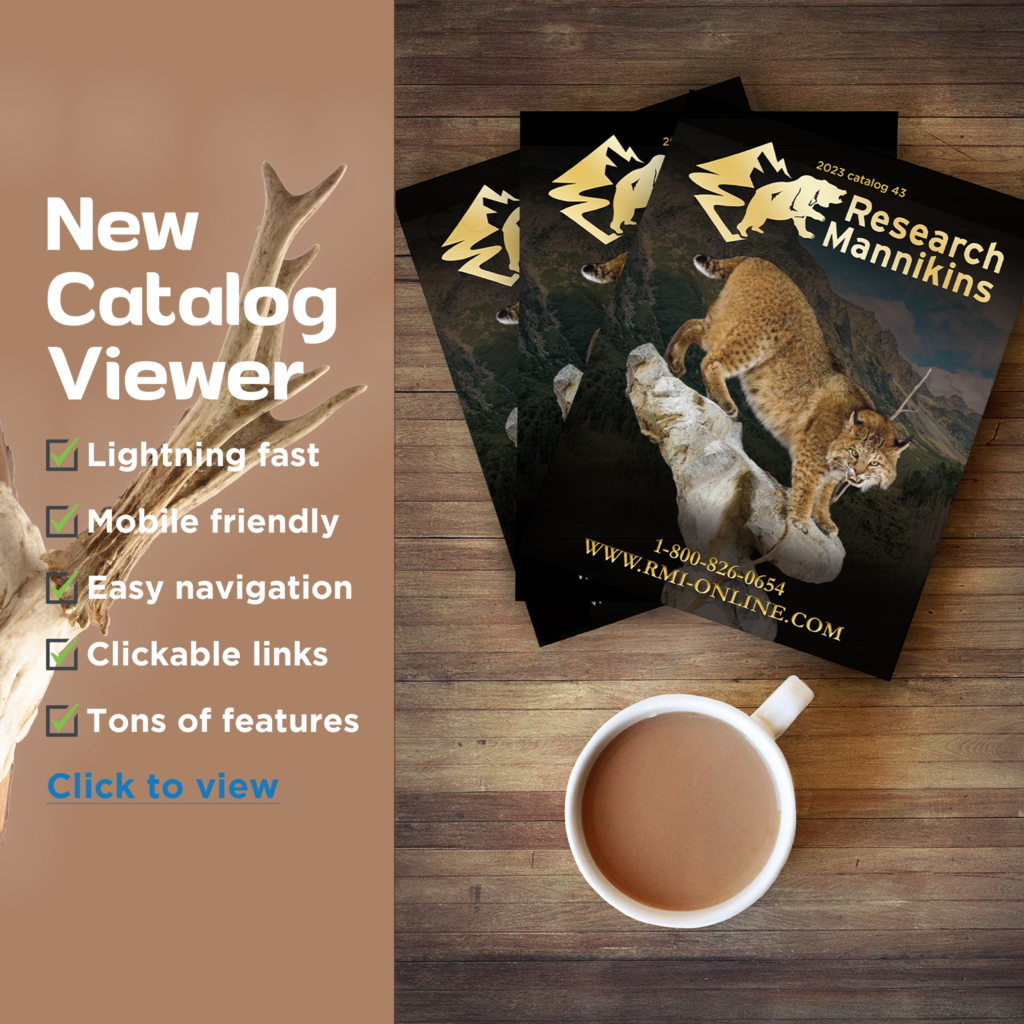 Don't forget to check out our new 2023 RMI catalog! Click here to download the digital version. If you would like a physical one mailed, please call us at 1 (800) 826-0654!

Each year we come out with a new catalog to include new items, prices, images and cover! Our catalog is our favorite way to show off our customers work too!
---
Don't forget to check out what's On Sale also! From time to time, we like to have a sale. Our most popular sale is our Summer Life Sized sale! These sales will not reflect in the digital catalogs, but you'll be able to find details on them on social media, our sale page, and over emails! Be sure to keep up with what we have going on by signing up for our marketing e-mails.

If you would like to have a chance in seeing your mounts in our catalog or in ads, please e-mail them to [email protected]. We love to share our customers work because not only are we proud of the work you can create with our forms, but we also take pride in your business with us. Without you it would be impossible to be one of the leading taxidermy suppliers in the industry!